DIE VERBANNTEN KINDER EVAS "S/T" DLP vinyl set [Cat.Ref.:TOD050]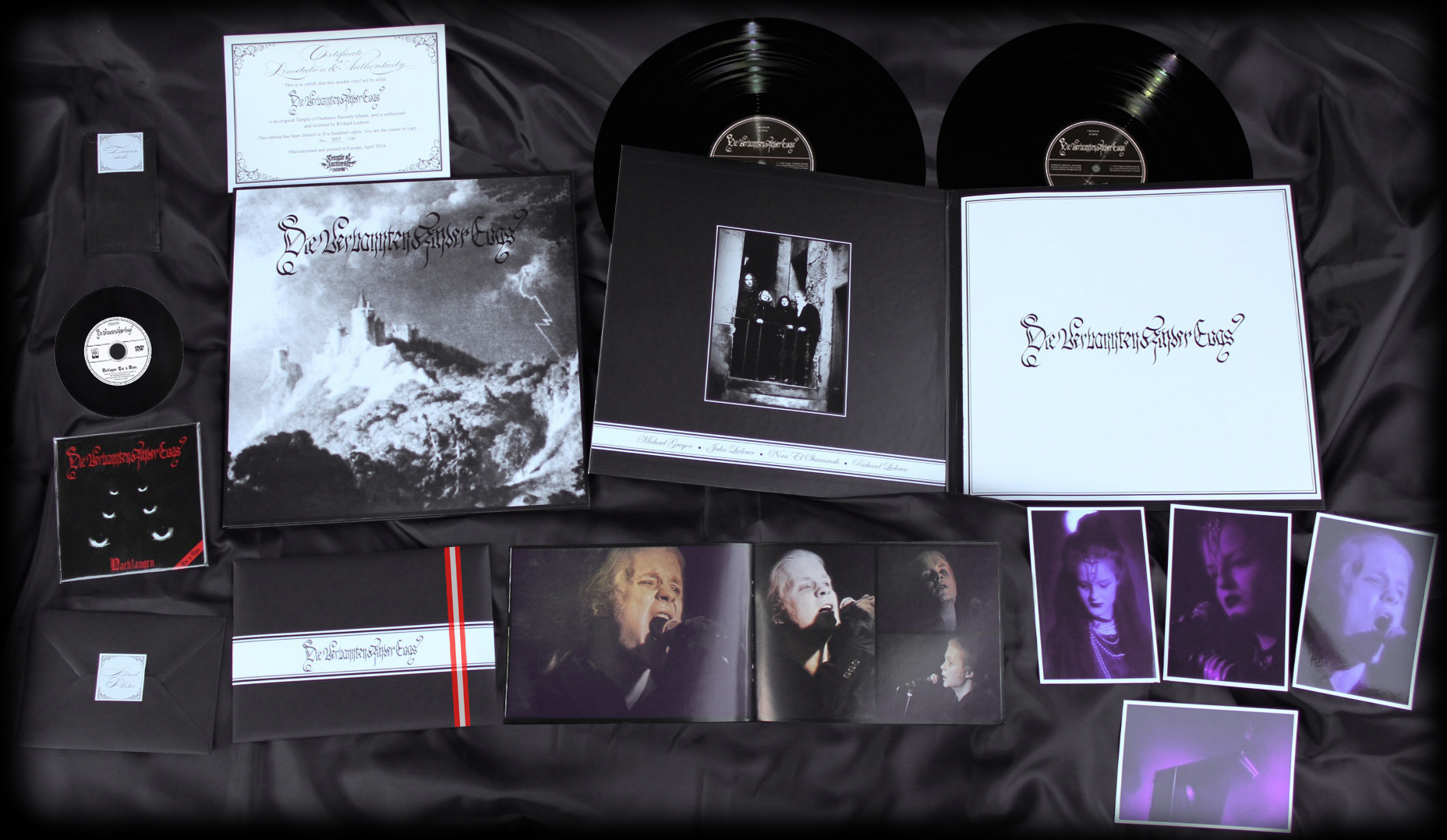 Price: 49,00 €
Die Verbannten Kinder Evas was founded by Richard Lederer (aka Protector) and Michael Gregor (aka Silenius). The debut album, originally released in 1995 is a beautiful and melancholic journey heavily influenced by the music they were writing for their main project, Summoning.
DIE VERBANNTEN KINDER EVAS debut album finally on  Double Vinyl set for the first time ever.
Double 180 grams black vinyl LP housed in a luxury gatefold sleeve.
16 pages booklet, including unpublished band photos, interviews from the old era and B/W original paintings.
Original full colour paintings in an additional 12 pages booklet housed in a burano black envelope with textil Austrian flag ribbon.
2 incense sticks housed in a black envelope
4 exclusive photos (10×15 cms) taken randomly from a set of 12 different photos housed in a burano black envelope
The first 75 pre-orders will receive a photo autographed by Julia & Richard Lederer, and Michael Gregor

Certificate of Limitation & Authenticity made with special paper and hand-numbered to 500 copies. Also includes a numbered hologram sticker.
DVD, featuring famous VHS tape "Nachtaugen: Live in Vaduz" from 1996, digitally reissued, including the exlcusive "Quod Olim Erat" video-clip and a photo gallery as bonus.
Textil bag with printed DVKE logo to protect the whole set.
Everything has been remastered for the best sound and visual experience.