EVILFEAST "Mysteries of the Nocturnal Forest" DLP [Cat.Ref.:TOD052]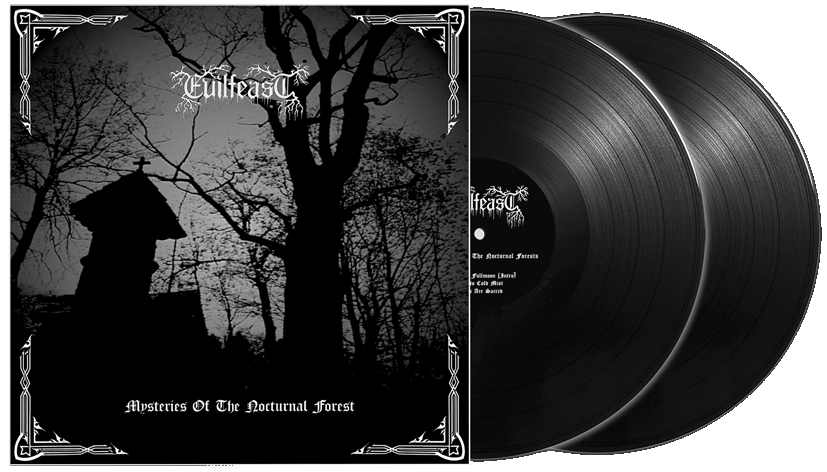 Now available. Send us a message for ordering it.
Price: 24,00 €
"Mysteries Of The Nocturnal Forest" is the debut album by Polish act EVILFEAST. Originally launched in 2004, now we have release it on Double vinyl LP for the first time ever.
One hour of captivating and atmospheric Black Metal at its best, evoking a misty forest in a winter night landscape under the fullmoon.
Highly recommended for fans of: BURZUM, BEKËTH NEXËHMÜ, MIDNIGHT ODYSSEY, PAYSAGE D´HIVER, BLUT AUS NORD