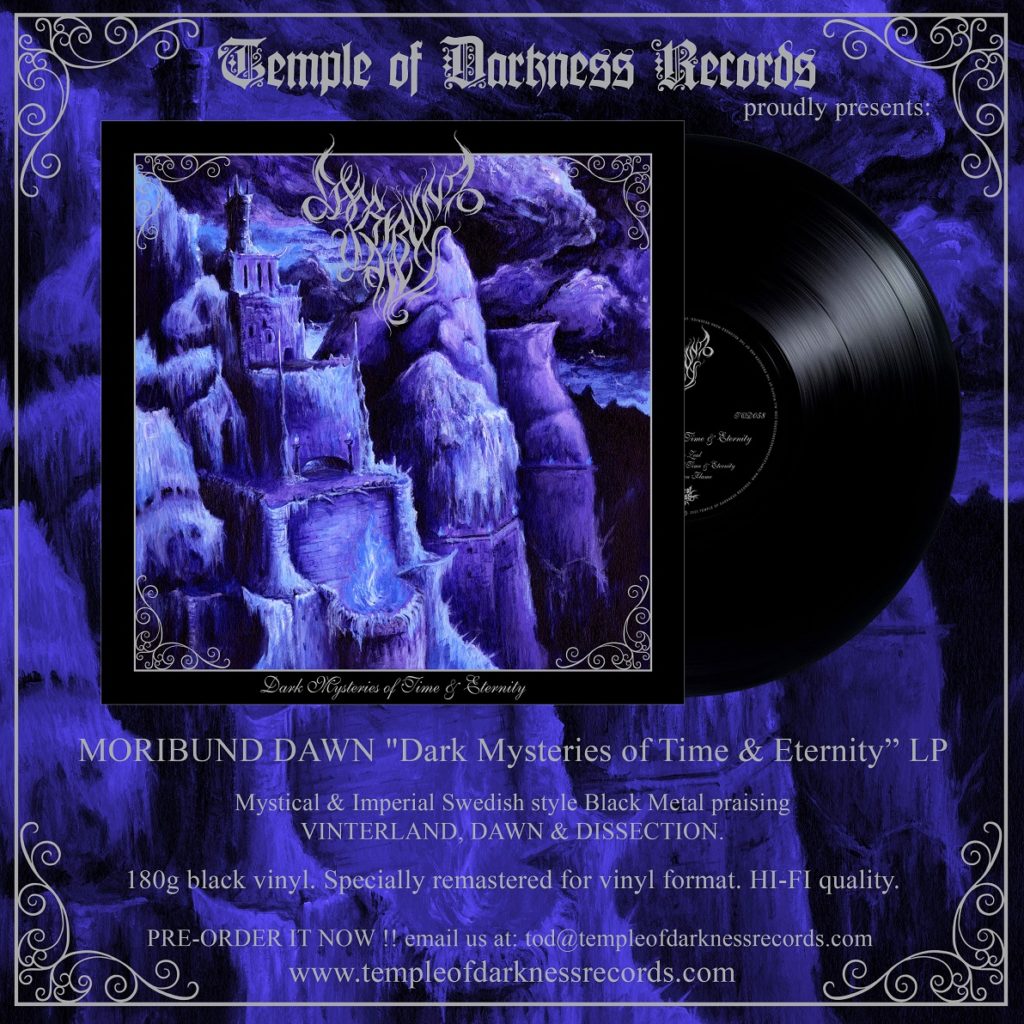 MORIBUND DAWN. "Dark Mysteries of Time & Eternity" LP is now available for pre-order.
PRICE: 22,90 €
180g certified black vinyl. Hi-Fi quality
Audio specially remastered for vinyl format.
350g sleeve printed with silver ink.
Double sided 400g insert.
contact us via email (tod@templeofdarknessrecords.com) or with the contact form.
Mystical & Imperial Swedish style Black Metal praising VINTERLAND, DAWN & DISSECTION.
"Probably the best Melodic Swedish Blackened Death metal album of the last two decades"
"An Instant Classic"
"Mandatory purchase for any fan of the golden age of Melodic Swedish Black/Death Metal"
"Jon Nödtveidt's best disciples to date"
Test presses have been approved and production is underway. We expect to receive the records in the coming weeks. The sound is absolutely incredible as the master has been specially remastered for vinyl format. Hi-Fi quality.
Once again, we chose 180g certified black vinyl as the properties of this PVC are best for achieving the highest possible sound quality. The "fantasy" records (coloured, splatters, etc…) are very visually striking, and they have their public, however the audio in this type of vinyl, which mixes PVC with different properties, is not as good as the same audio cut in a 180g certified black vinyl. Here we work to obtain the best sound quality and for this we use the best support: 180g certified black vinyl.
The audience with HI-FI or HI-END equipment looking for excellent dynamics, organic and surround sound, and overall superior quality will find it in this release.