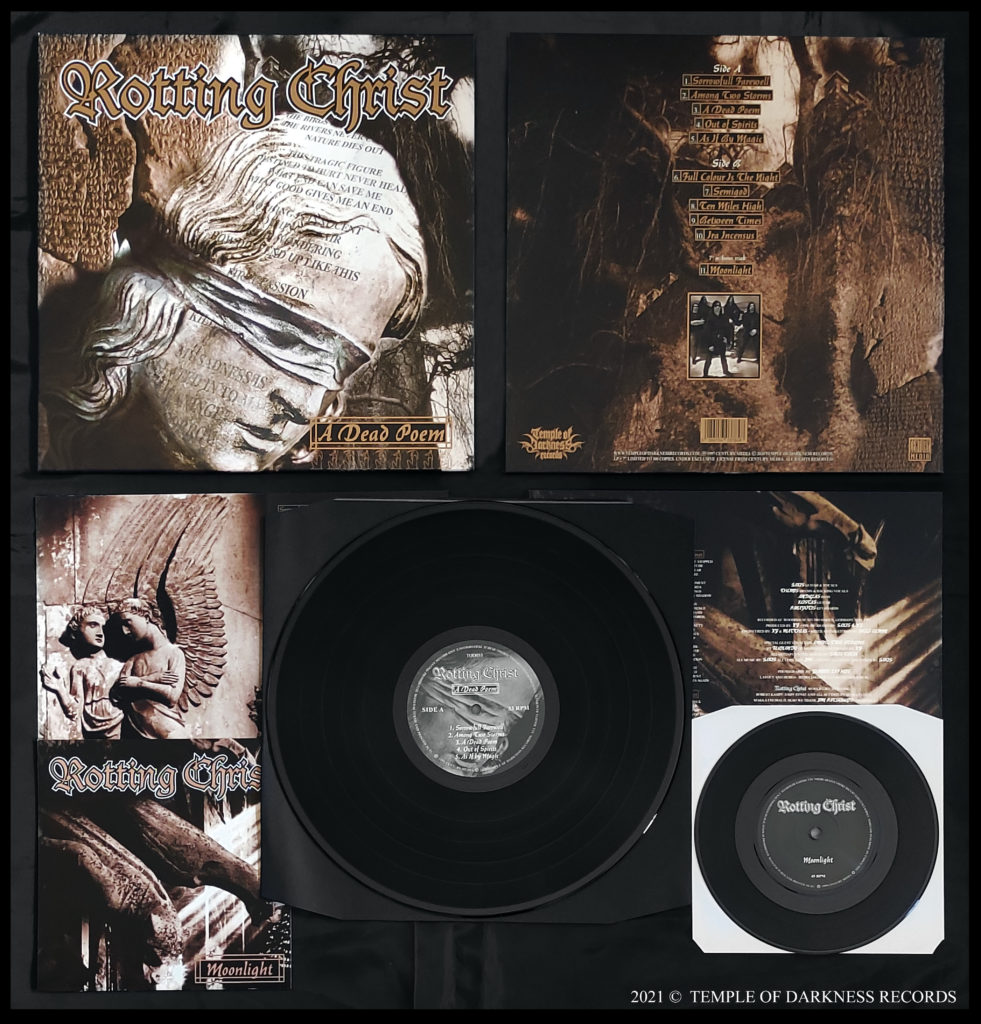 ROTTING CHRIST "A Dead Poem" LP 12″ + EP 7″ now available.
Price: 29,90 €
The vinyl set includes:
LP (12") 180gr obsidian black vinyl at 33 RPM
350gr sleeve with metallic ink and anti-scratch lamination.
30×30 cms insert including lyrics & credits printed on 400gr cardboard.
EP (7″) w/bonus track "Moonlight" (7") at 45 RPM
42gr obsidian black vinyl.
300gr sleeve with exclusive design including lyrics
Now "A Dead Poem" sounds as loud as possible. High fidelity and top sound quality.