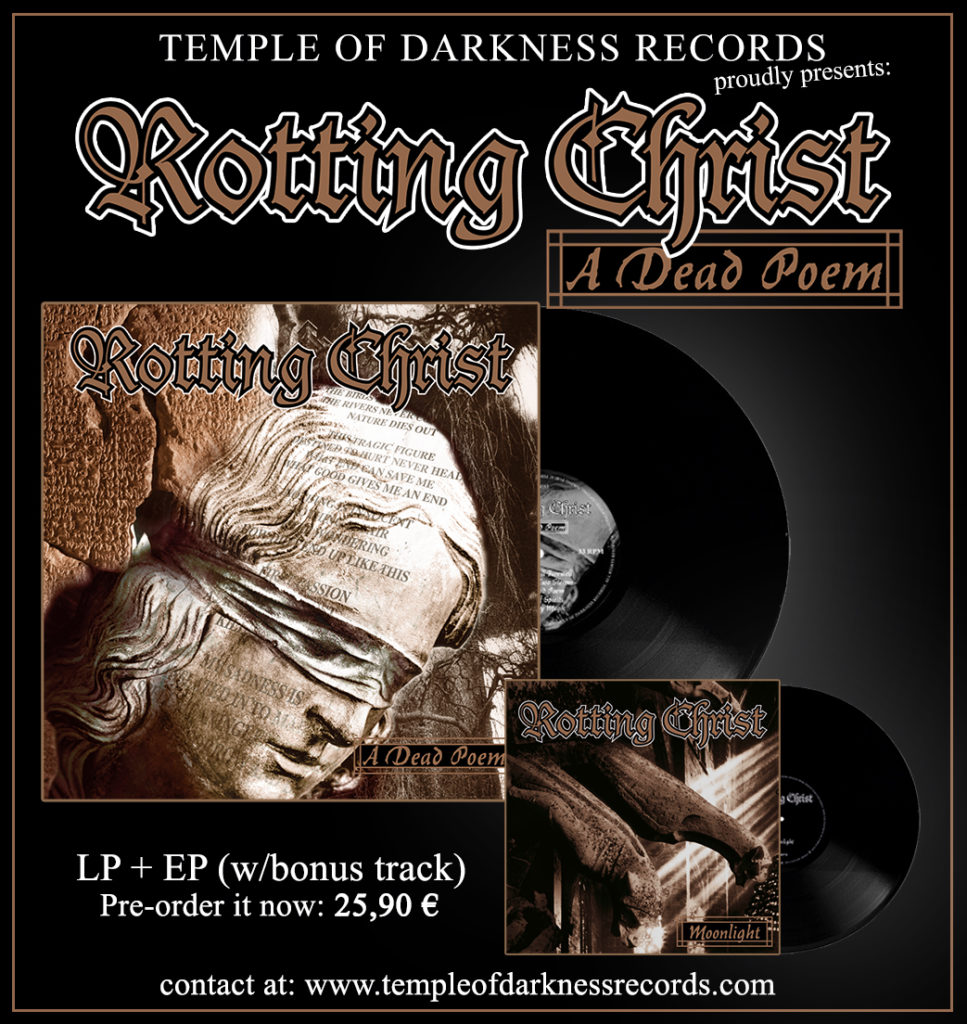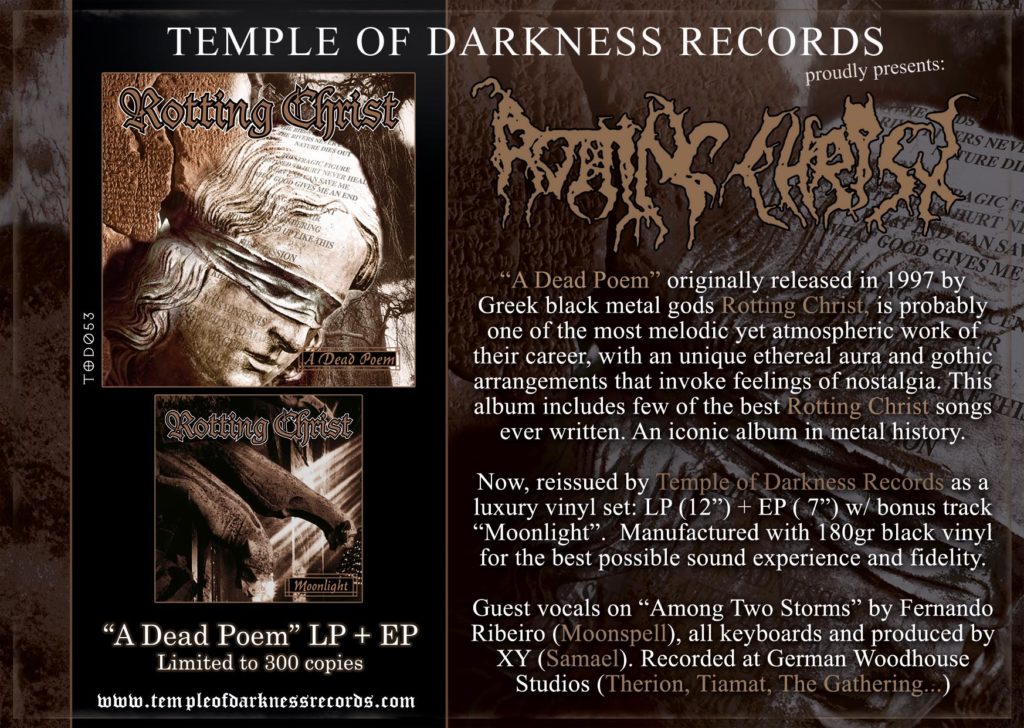 Finally "A Dead Poem" album reissued as a luxury vinyl set (LP 12″ + EP 7″) by Temple of Darkness Records. The set is limited to 300 copies and includes:
LP (12") 180gr obsidian black vinyl at 33 RPM
350gr sleeve with metallic ink and anti-scratch lamination.
30×30 cms insert including lyrics & credits printed on 400gr cardboard.
EP (7″) w/bonus track "Moonlight" (7") at 45 RPM
42gr obsidian black vinyl.
300gr sleeve with exclusive design including lyrics
The fourth full-length album by Greek black metal gods Rotting Christ, originally released back in 1997, is probably one of the most melodic yet atmospheric work of their career and represents a turning point with the predecessor albums by including gothic arrangements while unequivocally maintaining the band's mark. ''A Dead Poem'' with an unique ethereal aura invokes feelings of nostalgia and includes few of the best Rotting Christ songs ever written, now is truly a classic in metal history.
Guest vocals on "Among Two Storms" by Fernando Ribeiro (Moonspell), all keyboards by XY (Samael). Recorded at Woodhouse studios (Tiamat, The Gathering, Sentended, etc.) in Germany and produced by XY (Samael).
In our tireless effort to always obtain the best fidelity and sound quality for our releases, "A Dead Poem" has been specially mastered for vinyl format and cut at 33RPM on 180gr black vinyl to keep the original dynamics and dB levels of the original master. The 7" has been cut at 45RPM, includes bonus track "Moonlight".
Now "A Dead Poem" sounds as loud as possible. High fidelity and top sound quality.
Pre-order it now, send us an email. Price: 25,90 €