VIOGRESSION "A Pure Formality" MCD / MLP [Cat.Ref.:TOD043] available now !! with Paul Masvidal (Cynic) and James Murphy (Obituary, Cancer, Death) as guest musicians. more info / Youtube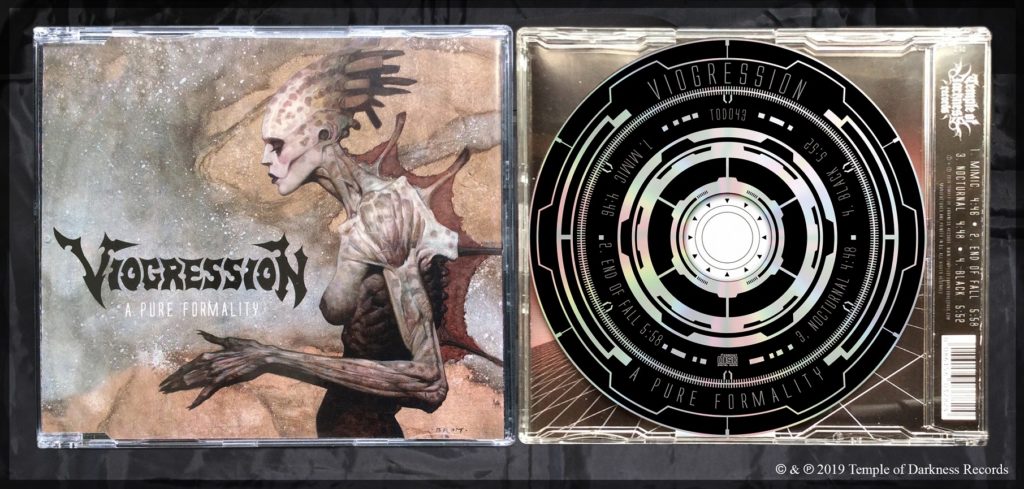 VIOGRESSION (US) are considered to be one of the pioneering bands
of the Death metal genre. Two decades after its debut album («Expound and Exhort" from 1991) they are back with:
"A Pure Formatily" 4 new mid-tempo tracks of obscure and hypnotic Death metal. Vocalist Brian DeNeffe has done his best work to date, his sickening voice is not human but the sonic representation of rot and decay.
The superb guitars riffs & solos are of extreme beauty and the bass
and drums are technically perfect.
The overall aura of "A Pure Formality" is dramatic, intense, emotive and yet brutal
7mm Maxi slim jewel case / J-card
Special CD design with graphical mastering
double sided insert with band photos and lyrics
Limitation: 500 copies